Black Rose Clam Chowder Recipe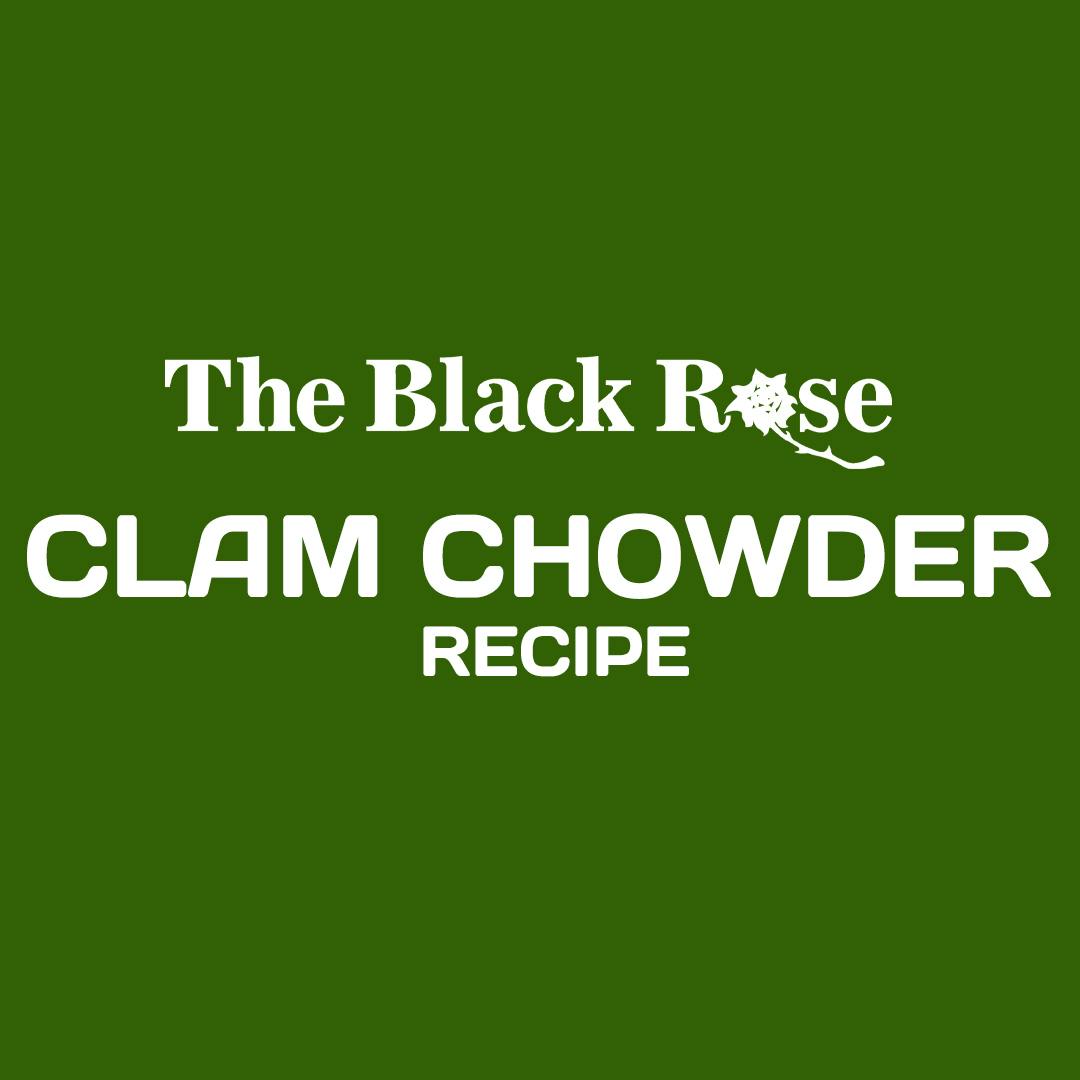 Try your hand at making our award-winning clam chowder for a delicious treat at home!
Pick up these ingredients;
3 oz chopped applewood smoked bacon
1 onion, cut into ½ inch dice
¼ pint dry white wine
6oz butter cubed
4oz plain flour
2-pint fish stock or clam juice
3 large red bliss potatoes, cut into ½ inch dice
8 oz chopped clam meat
1 tsp chopped fresh or dried dill
¼ pint cream
¼ pint milk
sea salt and freshly ground black pepper
Now, you'll have your favorite Clam Chowder after these 8 easy steps!
Sauté the bacon over medium heat and after 2 minutes, then add the onion and continue to sauté both for 4 min.
Deglaze the pan with the white wine scraping up the "good bits"
Add the butter and once melted gradually add the flour and continue to stir.
Add the fish stock or clam juice
Add potatoes and clams, bring to a low boil and reduce to simmer for 15-20 min (Potato should not be overcooked)
Add Dill, continue to simmer for 2-3 min
Add Cream & Milk bring back to a simmer and season to taste with salt & pepper
We saved the most important step for last, serve with Black Rose Soda Bread and a perfectly poured pint of Guinness!