Black Rose Soda Bread Recipe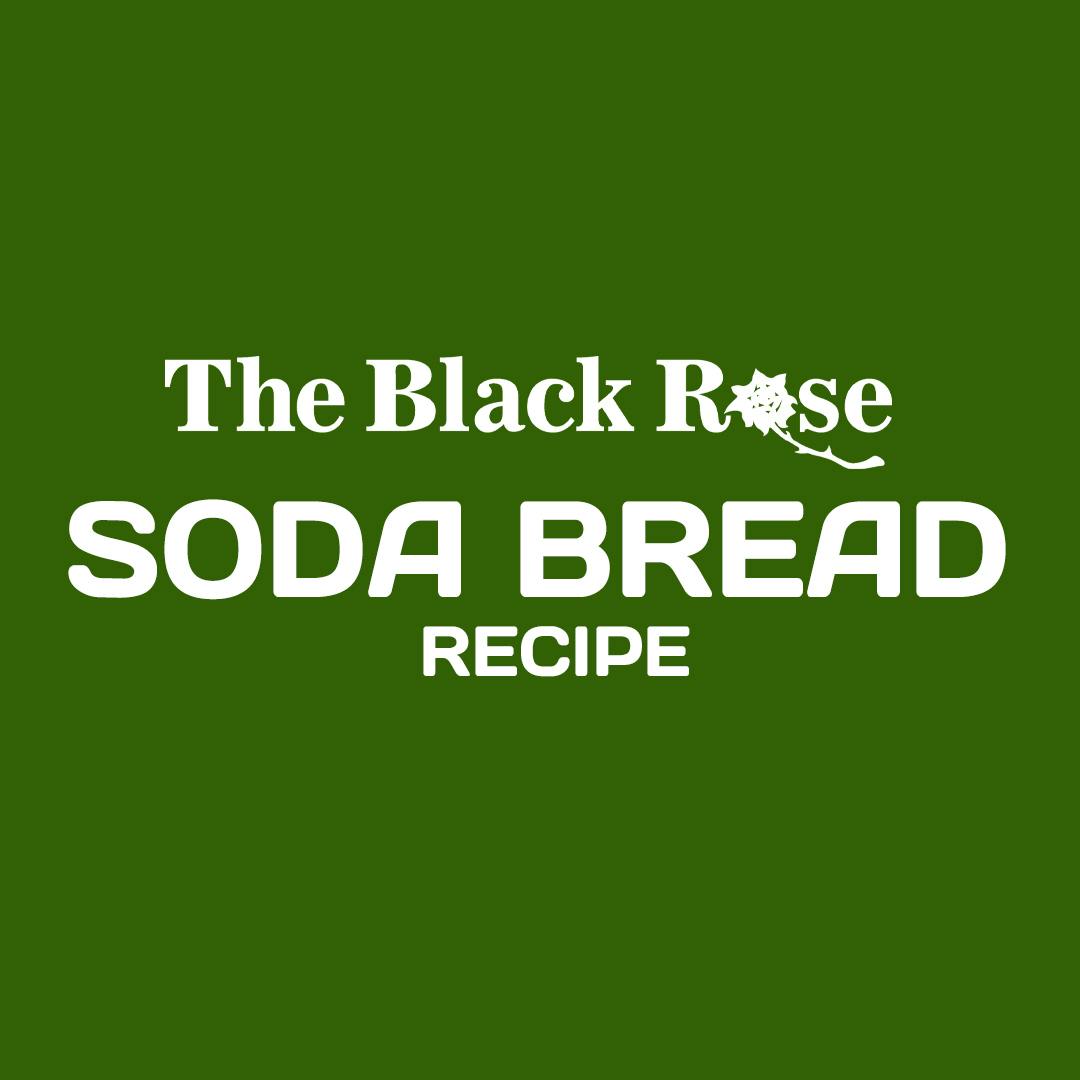 Ever want to try your hand at making the world-famous Black Rose soda bread at home?
We wanted to pass on a quick recipe for one the Black rose favorites to enjoy in the comfort of your own home, try your hand at our famous soda bread and enjoy a taste of the rose until we can break bread again in person!
What You'll Need:
Non-Stick vegetable oil spray
1 ¼ cups bread flour
¾ cups whole wheat flour
½ cup old fashioned oats plus some to sprinkle
½ cup raw wheat brano¼ cup pinhead oats
1 tablespoon brown sugar
1 tablespoon baking soda
¼ teaspoon salt
1 ¾ cups buttermilk
A Few Easy Directions:
Preheat oven to 350°F
Coat inside of a 2lb loaf tin with nonstick spray
Stir first 8 ingredients in a large bowl to blend
Add buttermilk and stir until dough forms
Transfer to prepared loaf tin
Sprinkle some old-fashioned oats on top
Transfer to the prepared loaf tinted comes out clean & dry about 40 minutes
Remove bread from loaf tin and leave to cool on a wire rack
Enjoy!